About us
Founded as an au pair agency in 2006 Friends for Families and its spin-off Learning in Britain hav already experience in the placement of young people from Germany and abroad for many years. In the past we already helped many young people to enter Germany or assisted them in leaving Germany and solving the problems of day-to-day life abroad.

As to our programme Learning in Britain we benefit from our good contacts to the UK. The educational institutions in England, Scotland and Wales, which cooperate with us, are among the best within the scope of education and further education, which Great Britain has to offer.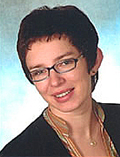 Before her current occupation Iryna Kittsteiner worked as an interpreter and German teacher at Linguist-Center in Sevastopol. She was graduated in German language from Simferopol University in 1995. She possesses educational know-how as well as empathy for the wishes and needs of young people and their parents.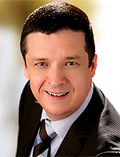 Before his current occupation Peter Kittsteiner worked as a public relations officer and editor. He studied German philology with the focus on journalism and the minor subject of English and was graduated from Bamberg University in 1997.
By numerous travels to Great Britain and visits of schools, which cooperate with us, we are well acquainted with the British education system. Therefore we are the proper contact persons for advising you as well as seeking and finding the ideal school.